New Pricing Model explained
With this new pricing approach, ESOMAR is facilitating people from all over the world to become part of this unique community by introducing a more equitable and fairer pricing structure.
As a truly global insights association, ESOMAR has been gathering information on various elements of the world's insights industry for decades.
Inspired by the United Nations' Human Development Index (HDI), ESOMAR created the Insights Market Development Index (or IMDI), which devises a ranking of countries according to the performance and development of their industry, instead of simply using national turnover figures.
The Insights Market Development Index is the result of combining 3 sub-indices into one single score through their geometric average. Two of the indices are extracted from the Global Prices Study and the Global Market Research report. The third sub-index is an indicator for the representation of the professionals both within the country and at a global scale, extracted from ESOMAR's worldwide member base.
Facilitating you to become part of this unique community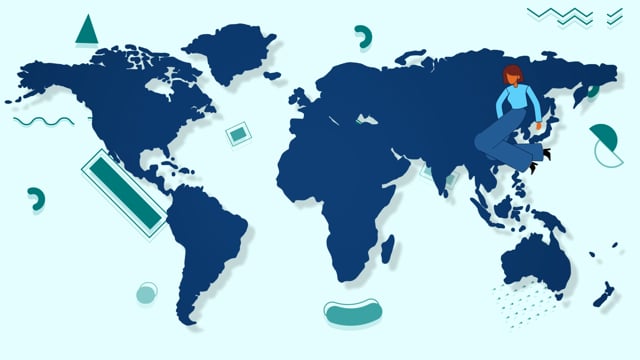 The Three Pillars of the IMDI
The Prices Index
Prices are the result not only of the economic development of a country but also of the level of development of the industry they refer to. The Prices Index is the normalised score that results from computing the prices charged in a country for a qualitative and a quantitative study.
The Industry Index
The Industry Index ranks each country according to its national turnover per capita, adjusted by PPP, and further corrected with the growth rate of the previous two years. This allows for a more faithful representation of the industry in each country.
The Representation Index
The Representation Index is composed of two sub-indices: Professional sub-Index, which represents the number of ESOMAR members per capita in a country, and rewards those with a national association, and the Specialisation sub-Index, which favours a more varied composition of the professional base of the country.
Based on the IMDI, each country in the world is given a unique and independent score that represents the relative development of its industry with respect to the rest of the world's countries. This ranking allows ESOMAR to classify countries into 5 groups (high, medium-high, medium, medium-low and low). A higher IMDI score means that a country has a highly developed industry with a decent turnover per capita, a high representation of end-clients and specialised workforce, and above average price levels, compared to the group of countries with a lower IMDI.
These categories define the individual membership fee, with the highest fee from countries in the high group and the lowest from countries in the low group. The ranking will be updated every 24 months.
Find the IMDI score of the countries in the latest Global Market Research Report.
Please select your country below to see which fee applies to you:
Afghanistan

Albania

Algeria

Andorra

Angola

Anguilla

Antigua and Barbuda

Argentina

Armenia

Aruba

Australia

Austria

Azerbaijan

Bahamas

Bahrain

Bangladesh

Barbados

Belarus

Belgium

Belize

Benin

Bermuda

Bhutan

Bolivia (Plurinational State of)

Bosnia and Herzegovina

Botswana

Brazil

British Virgin Islands

Brunei Darussalam

Bulgaria

Burkina Faso

Burundi

Cabo Verde

Cambodia

Cameroon

Canada

Cayman Islands

Central African Republic

Chad

Chile

China

Colombia

Comoros

Congo (The Democratic Republic of)

Congo

Cook Islands

Costa Rica

Croatia

Cuba

Curaçao

Cyprus

Czech Republic

Côte d'Ivoire

Denmark

Djibouti

Dominica

Dominican Republic

Ecuador

Egypt

El Salvador

Equatorial Guinea

Eritrea

Estonia

Eswatini

Ethiopia

Fiji

Finland

France

French Polynesia

Gabon

Gambia

Georgia

Germany

Ghana

Greece

Greenland

Grenada

Guatemala

Guinea

Guinea-Bissau

Guyana

Haiti

Honduras

Hong Kong

Hungary

Iceland

India

Indonesia

Iran (Islamic Republic of)

Iraq

Ireland

Israel

Italy

Jamaica

Japan

Jersey

Jordan

Kazakhstan

Kenya

Kiribati

Korea (Democratic People's Republic of)

Korea (Republic of)

Kosovo

Kuwait

Kyrgyzstan

Lao People's Democratic Republic

Latvia

Lebanon

Lesotho

Liberia

Libya

Liechtenstein

Lithuania

Luxembourg

Macau

Macedonia

Madagascar

Malawi

Malaysia

Maldives

Mali

Malta

Marshall Islands

Mauritania

Mauritius

Mexico

Micronesia (Fed. States of)

Moldova (Republic of)

Monaco

Mongolia

Montenegro

Montserrat

Morocco

Mozambique

Myanmar

Namibia

Nauru

Nepal

Netherlands

New Caledonia

New Zealand

Nicaragua

Niger

Nigeria

Norway

Oman

Pakistan

Palau

Panama

Papua New Guinea

Paraguay

Peru

Philippines

Poland

Portugal

Puerto Rico

Qatar

Reunion Island

Romania

Russian Federation

Rwanda

Saint Kitts and Nevis

Saint Lucia

Saint Vincent and the Grenadines

Samoa

San Marino

Sao Tome and Principe

Saudi Arabia

Senegal

Serbia

Seychelles

Sierra Leone

Singapore

Sint Maarten (Dutch part)

Slovakia

Slovenia

Solomon Islands

Somalia

South Africa

South Sudan

Spain

Sri Lanka

State of Palestine

Sudan

Suriname

Sweden

Switzerland

Syrian Arab Republic

Taiwan

Tajikistan

Thailand

Timor-Leste

Togo

Tonga

Trinidad and Tobago

Tunisia

Turkey

Turkmenistan

Turks and Caicos Islands

Tuvalu

Uganda

Ukraine

United Arab Emirates

United Kingdom

United Republic of Tanzania

United States

Uruguay

Uzbekistan

Vanuatu

Venezuela

VietNam

World

Yemen

Zambia

Zimbabwe