Research Got Talent
The annual competition showcasing the best and brightest of young research talent from around the world. Promoting data, research and insights in service of important societal challenges.
Watch the winning entry from 2021 below!
Research Got Talent 2021 Finalists
Research Got Talent 2021 - Czech Republic
Research Got Talent 2021 - Russia
Research Got Talent 2021 - Australia
Research Got Talent 2021 - Canada
What is Research Got Talent?
Research Got Talent is an annual competition with two main goals; to show how research can support the work of charities and NGOs, and to provide a platform for young researchers to show their skills.
Our goal is to champion the next generation of our industry, while demonstrating the value that research can bring to organisations working to make the world a better place.
The competition is open to any researchers aged between 18 and 35 working in a country with a participating association.
If you're a young researcher who would like to join the competition next year, contact your local association today to find out if they are already participating in the competition.
If your association is not yet part of the competition and would like to join, contact us today for more information and to join us for 2022!
Research Got Talent 2020 Finalists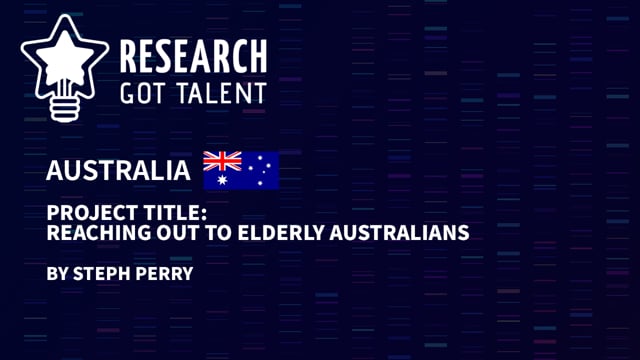 Research Got Talent Competition 2020 - Australia Research Got Talent Competition 2020 - Peru Research Got Talent Competition 2020 - Czech Republic Research Got Talent Competition 2020 - India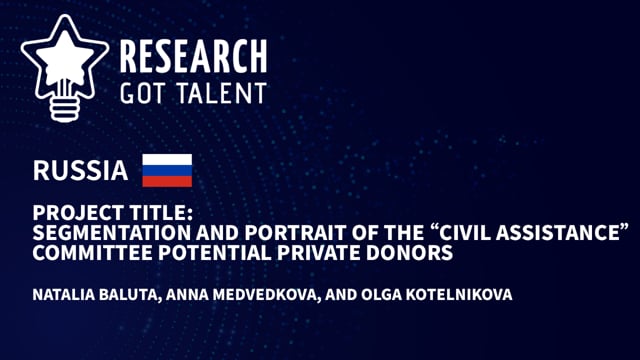 Research Got Talent Competition 2020 - Russia
Search past initiatives by tag