Research Got Talent
The annual competition showcasing the best and brightest of young research talent from around the world. Promoting data, research and insights in service of important societal challenges.
What is Research Got Talent?
Research Got Talent is the annual competition run by ESOMAR in partnership with regional associations around the world. The competition is a showcase for the next generation of researchers, focusing on their skills and their ability to support the important work of local charities and NGOs.
ESOMAR is proud to share the work of these young researchers, and along with our partner associations, champion the power of research to help build a better world for tomorrow. Previous finalists have worked with charities supporting vulnerable children, the elderly, civil society groups, and healthcare.
Research Got Talent 2022 Finalists
Research Got Talent 2022 - Russia
Research Got Talent 2022 - Peru
Research Got Talent 2022 - India
Research Got Talent 2022 - Canada
Research Got Talent 2022 - Australia
Research Got Talent 2022 - Argentina
Research Got Talent 2021 Finalists
Research Got Talent 2021 - Czech Republic
Research Got Talent 2021 - Russia
Research Got Talent 2021 - Australia
Research Got Talent 2021 - Canada
Research Got Talent 2020 Winner (Russia) and Finalists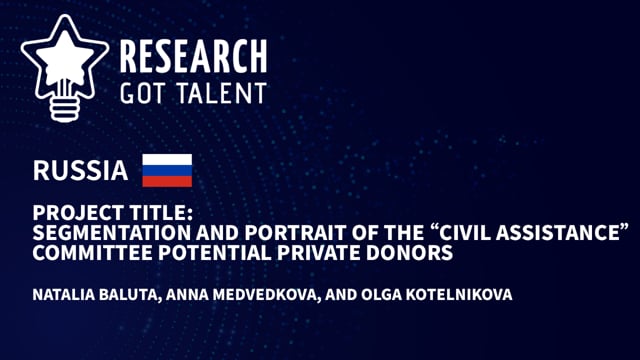 WINNER Russia: Segmentation and portrait of the "civil assistance" committee potential private donors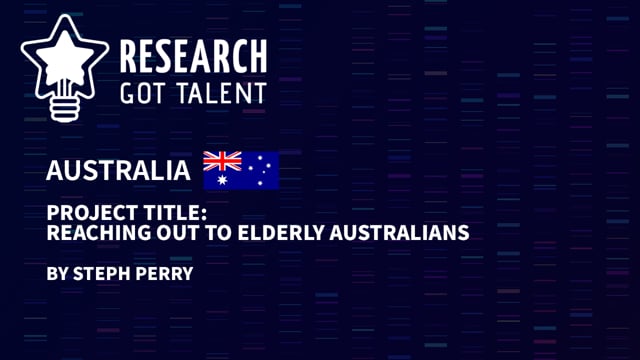 Australia: Reaching out to elderly Australians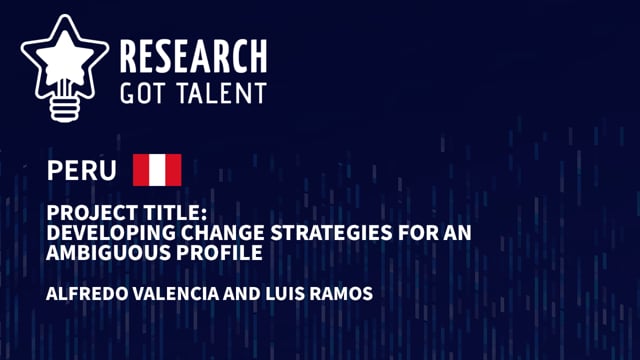 Peru: Developing change strategies for an ambiguous profile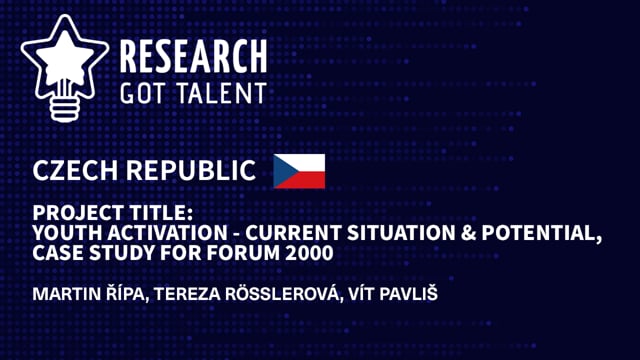 Czech Republic: Youth activation - current situation & potential, case study for Forum 2000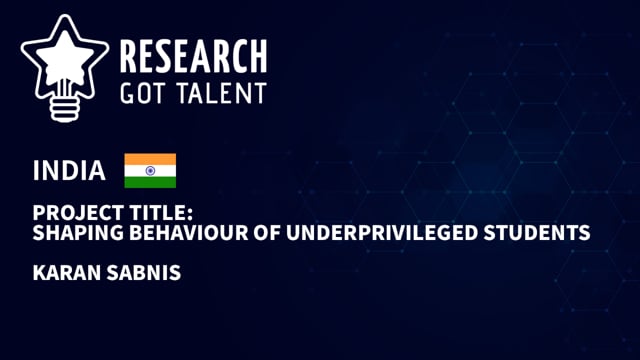 India: Shaping behaviour of underpriviliged students
Want to participate in the Research Got Talent competition?
The competition is open to any researchers aged between 18 and 35 working in a country with a participating association. If you're a young researcher who would like to join the competition next year, contact your local association today to find out if they are already participating in the competition.
If your association is not yet part of the competition and would like to join, contact us today for more information and to join us for 2023!
Dominique Servant
ESOMAR Committee Member, Chair of the Associations Executive Committee at ESOMAR
Graduating with a BA in classical studies, Dominique has spent her entire career (more than 40 years) with Adetem, based in Paris (France). Founded in 1954, Adetem is the most important Association of marketers and market researchers in France.
At Adetem, Dominique successively held the positions of Documentalist, External Relations Officer and Sub-editor of the Revue Française du Marketing (operational marketing research journal, created in 1956 and published until 2018). As a member of the Editorial Board, she worked alongside the best French specialists in market research and marketing.
 She was then promoted to the position of Managing Director of Adetem for 20 years, contributing with the Board of Directors and the permanent team to the development and diversification of the services offered by the Association.
Since 2017, after her retirement, she has been working for ESOMAR with the Government Affairs and Professional Standards Team and is currently Chair of the Associations Executive Committee (AEC), in charge of developing and strengthening the links of ESOMAR with national associations, worldwide.
Paula Fernandez
Standards Programmes Coordinator at ESOMAR
I graduated with a double BA in Spanish Law and European Law (2017-2021). I studied in the Universidad Autónoma de Madrid and Maastricht University. In 2021 I did a master's in European Law, taking within the general program courses related to data protection and privacy law, among others.
Currently, I am doing a degree to practice law. Since 2022 I have been working for ESOMAR as a Standard Programmes Coordinator and Secretary to the Disciplinary Sub-Committee.
Search past initiatives by tag