Making polls trustworthy
Opinion polls and published surveys can tell you about the mood of people. From voting intentions to current events, they are widely used to inform and support you to make decisions about your future.
Developed in partnership with the World Association for Public Opinion Research (WAPOR), the guideline sets the global standard.
It helps those running such projects conduct trustworthy polls, address technical aspects, and advise on publishing them in the best way possible. The guideline also underlines the rights of participants.
ESOMAR and WAPOR Study on The Freedom to Conduct and Publish Opinion Polls
Despite the informational value polls bring, restricting the publication of opinion polls, particularly in the run-up to political elections, is a popular tactic in many countries. 
The latest ESOMAR and WAPOR Study on The Freedom to Conduct and Publish Opinion Polls covers 157 countries across six continents and is the seventh in the series published since 1984.
The study finds that although the share of countries limiting the publication of pre-election polls has dropped to 46%, 15% do not permit election polling at all and another six countries have embargoes on publishing pre-election poll results lasting 30 days or more before an election.
This is even though polls are used to evaluate public opinion about social issues, government performance and health issues such as the coronavirus pandemic in over 85% of the countries surveyed. And despite ESOMAR's guidelines and the ICC/ESOMAR International Code when it comes to conducting and reporting polls and research study results.
According to a 2017 study analysing 31,310 polls from 473 elections across 40 countries, polls are very generally very accurate. The average error of polls conducted within seven days before an election was shown to be +/-2.5%. A follow-up study in 2023 looking at 29 elections and 1,400 individual polls conducted between 2017 and 2023 shows very little change in the overall findings compared to the 2017 analysis.
We're talking about it...
Learn how the world of polls is staying ahead of expectations and maintaining trust.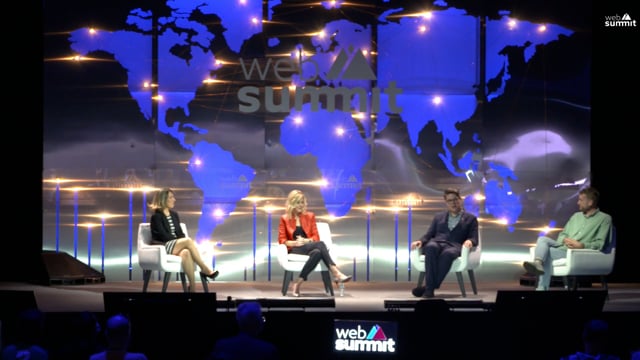 Hosted at WebSummit, leading pollsters speak about polling in the real world.
Hosted at the Insights Festival 2020, this session explored the state of polling in the United States.
A renowned international project team
The ESOMAR/WAPOR joint guideline was written by an international project team featuring some of the world's leading experts. Using the guideline ensures your compliance with globally accepted norms for carrying out such projects and securing public trust and confidence.
ESOMAR Committee Member, Consultant at YouGov
Kathy Frankovic is the former Director of Surveys for CBS News and is currently an election and polling consultant for YouGov and other organisations. She is one of the world's leading experts in public opinion polling. She has been an election and polling consultant for CBS News and other research organizations.
She speaks and writes internationally about public opinion research, journalism and elections as an invited speaker in places as diverse as Italy, Jordan, Hong Kong, Manila, Mexico, Lisbon, Chile and India. In 2009 she retired after more than 30 years at CBS News.
She retired from full-time work at CBS News in 2009, and since then has consulted for CBS News, Harvard University, the Pew Research Center, Open Society Foundations and YouGov. She sits on the ESOMAR Professional Standards Committee and is an active member of both the World Association for Public Opinion Research and the American Association for Public Opinion Research.
Alejandro Moreno
Director, Public Opinion Polling Unit at Reforma
Alejandro Moreno is professor of Political Science at ITAM (since 1996) and Head of the Department of Public Opinion Research at REFORMA newspaper (since 1999), both in Mexico City. He has also served as President of the World Association for Public Opinion Research (WAPOR).
He is a member of Mexico's National System of Researchers, and serves as Principal Investigator in Mexico for the World Values Survey (WVS), the Comparative National Elections Project (CNEP), and as managing director for the Latinobarometer poll.
He has more than 80 academic publications, including various books, such as Political Cleavages (1999), El votante mexicano [The Mexican Voter] (2003), Nuestros valores [Mexico´s Values], (2005) and La decisión electoral [Mexico's Electoral Choice] (2009).
His main academic and professional research interests include the study of public opinion, voting behaviour, political values and democratic attitudes, topics of comparative politics, and survey research methodologies. He obtained his Ph.D. in Political Science from the University of Michigan, in Ann Arbor, in 1997
Christophe Jourdain
ESOMAR Individual Member, General Manager at Institut français d'opinion publique (IFOP)
Since 2016, Christophe is Ifop's General Manager, having previously held roles Head of International Business and Development and Head of International Operations a well as Chief Operating Officer North America, and Chief Representative for Shanghai. He previously worked for Gallup International as a Researcher and Research Director for the company.
Christophe splits his time between Shanghai and Paris, his focus is on helping organizations/companies gather understanding about citizens/consumers' lifestyles, perceptions, expectations, behaviours and turn it into action. He also has expertise in the fields of FMCGs, Technology, Media, Services and specific interest in dynamics of change including but not limited to Digital, Sustainability and Globalisation.
Doug Rivers
Chief Scientist at YouGov, Professor of Political Science at Stanford University
Doug Rivers is one of the world's leading experts on survey research and a successful Silicon Valley entrepreneur.  He has taught at Harvard University, Caltech, UCLA, and, most recently, Stanford University, where he is Professor of Political Science and Senior Fellow at the Hoover Institution.
Doug has founded two successful technology companies, Preview Systems and Knowledge Networks.  Preview Systems pioneered the field of digital rights management, conducted a successful IPO in 1999 and was sold in 2001. As CEO of the company he was named Executive of the Year (2000) by Research Business Report and received the Innovator's Award by the American Association of Public Opinion Research (2001).
He is also a CBS News consultant and has published academic papers in numerous journals including the American Political Science Review, American Journal of Political Science and the American Economics Review, to name a few.  He holds a B.A. from Columbia University and a Ph.D. from Harvard University.
Miroslawa Grabowska
Managing Director at CBOS Public Opinion Research Center, Professor at University of Warsaw
Polish sociologist, academic teacher, and since 2008 director of the Social Opinion Research Centre. She graduated from the Institute of Sociology at the University of Warsaw. From 1982 to 1989, she was on the editorial board of "Krytyka", and also cooperated with the opposition weekly "Tygodnik Mazowsze." She was arrested for her opposition activities from 12 June to 21 September 1985.
Professionally connected with the University of Warsaw (as a professor), she was also a professor at the School of Social Psychology and worked at the Institute of Political Studies of the Polish Academy of Sciences. She specialises in political sociology and the sociology of religion. She is a member of the Council of the Institute of Sociology at the University of Warsaw.
In 2011, Polish President Bronisław Komorowski awarded her with the Officer's Cross of the Order of Polonia Restituta for her book The post-communist division. She is also the recipient of the Father Józef Tischner Award.
Managing Director at Moonlight Research
Managing Director at Moonlight Research and Secretary at the British Polling Council, Nick has experience running major, high-quality and high-profile surveys for over 35 years, while at the same time taking a great interest in survey methodology and theory.
If you just want theory, then an academic can help you out. If you want some data collection on an existing questionnaire there are plenty of research agencies who can help you out. But if you want someone who has real-world-experience of all that theory, then Nick brings that combined expertise.
Richard Hilmer
Managing Director at Infratest Dimap
Richard Hilmer is Managing Director of Infratest Dimap in Germany. He directs one of the leading German provider of tools for strategic communication for governments, political parties, and other political institutions. As Head of Infratest dimap, he is is particularly involved in electoral reporting for the ARD, Germany's leading public TV provider. Richard is a leading member within the World Association for Public Opinion Research (WAPOR). He has published extensively in the field of political and election research.
Adam Phillips
ESOMAR Individual Member, Chief Executive Officer at AMSR - The Archive of Market and Social Research
Currently Chief Executive Officer for the UK-based Archive of Market A research consultant and Managing Director of Real Research, Adam has over 40 years of experience in the industry and has been involved in media measurement, public opinion research, brand development as well as product and pricing research. 
Former Chairman of the ESOMAR Professional Standards and founding Chair of the ESOMAR Legal Affairs Committee, alongside being a past Council Member at ESOMAR. He is also active in the UK where he is a Market Research Society Fellow, past Chairman of the Market Research Society.
He began his career at Unilever and went on to hold senior positions at AGB Nielsen UK, Euroquest, BMRB, Mass-Observation, Research International and Winona Research in the US.
Kathy Joe
ESOMAR Staff, Consultant to ESOMAR PSC at ESOMAR
Kathy Joe served for many years as Director of International Standards and Public Affairs at ESOMAR before retiring in 2016. She currently still works periodically for ESOMAR as its Editorial Consultant for Research World.
Prior to working for ESOMAR, Kathy worked at The Economist and Euromoney and gained a BSc Hons in Politics and Sociology from the University of Southampton in the UK.

With a passion for research and insights and long experience in working with global teams to formulate editorial content, privacy policies and professional standards, she has worked with research professionals from around the world on far-ranging topics including innovation and best practice in consumer insights, knowledge and strategy.

As ESOMAR Director of International Standards, Kathy led the development and promotion of global research codes and privacy guidelines.

She volunteers for projects with NGOs such as Amnesty International and is a Board Member and Secretary of Dance Connects.